Plumbing Repair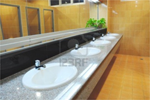 Any plumbing problem is a huge inconvenience and one that needs to be fixed right immediately. At Best Commercial Plumbing, Inc., our plumbers are skilled in a plumbing services and can quickly take care of any plumbing situation economically and efficiently. Whatever Plumbing Services You Need, Best Commercial Plumbing, Inc. Has You Covered.
For more than 13 years, Best Commercial Plumbing, Inc. has consistently provided unrivaled commercial plumbing services to customers throughout Natick MA, Framingham MA, Wellesley MA, Hopkinton MA, Cochituate MA, Cordaville MA, Dover MA and surrounding areas. Our skilled commercial plumbers can handle all of your commercial plumbing problems from dripping faucets to plumbing system repair and replacement. Best Commercial Plumbing, Inc. provides full-service commercial plumbing and drain cleaning services no matter the facility type.
Best Commercial Plumbing, Inc. can help with all your commercial plumbing needs: We repair and installation all makes and models of faucets, sinks, tubs, showers, toilets, garbage disposals and ice makers, appliance hook-ups, new water and drain lines. All of our professionally trained plumbers are skilled at finding energy-wasting problems on your plumbing system.
Schedule a service repair with one of our expert plumbers to help diagnose and solve these types of problems.